Meet Our Team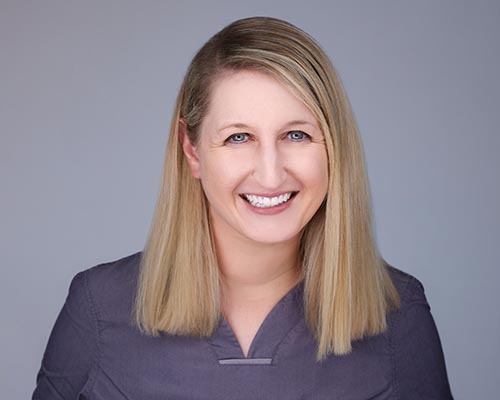 Dr. Renee Fahrenholz, DVM
Veterinarian
Dr. Fahrenholz is a general practitioner who grew up in Western Michigan. She spent a lot of her childhood working with her uncle who owns a mixed animal practice in Indiana.

Dr Fahrenholz has wanted to be a veterinarian since she was five years old. She received her bachelor's degree in Feed Science from Kansas State University, graduating with honors. In 2012 she earned her Doctorate of Veterinary Medicine from Kansas State University and moved to North Carolina when her husband accepted a job in Raleigh.

Dr. Fahrenholz has special professional interest in exotic animal medicine, nutrition and internal medicine. She is an active member of both the American Veterinary Medical Association and the North Carolina Veterinary Medical Association.

At home Dr Fahrenholz has 2 dogs, 2 cats, 2 rabbits, 2 lizards and a tortoise. Dr Fahrenholz enjoys spending time hiking and kayaking with her husband; she is a certified scuba diver and also enjoys beach volleyball. Dr Fahrenholz and her husband are avid Big 12 sports fans and enjoy spending time with extended family. Dr Fahrenholz joined Goldsboro Veterinary Hospital in March of 2013.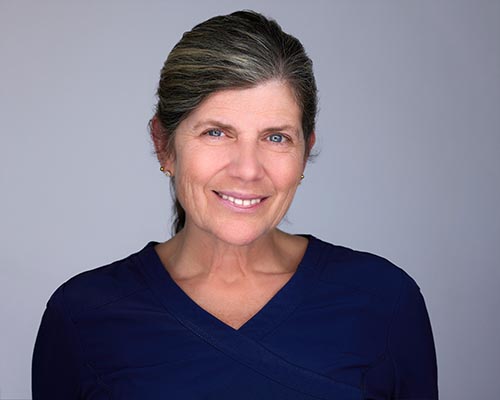 Norma R
Veterinary Technician
Veterinary Technician Norma says that our clients and their pets are very special and that she enjoys the many bonds she has been able to form over her many years at our animal hospital.

She joined the Goldsboro Veterinary Hospital team in December of 1995, but began her career in animal care in 1986. She also holds a Bachelor of Science in Biology from Mt. Olive College and an Associate's degree in Animal Science from Central Carolina Community College.

At home, Norma has a pig named Charlotte (pictured with her), a quarter horse named Harley, a rabbit named Snow and four cats named Phill, Casey, Wrangler, and Tater. She enjoys water sports, boating, horseback riding, scrapbooking and jewelry making.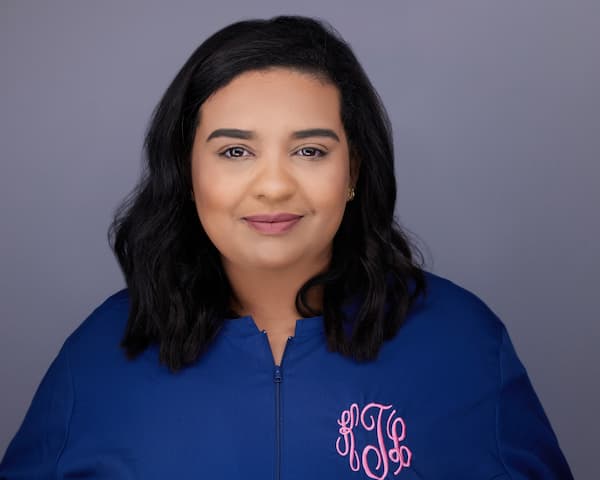 Kyra T
Office Manager, Veterinary Assistant, Receptionist
Pink Hill native, Kyra, joined our staff back in September of 2018. She is currently our Office Manager, a Veterinary Assistant, and add in Receptionist.

She started her veterinary career with large animals such as hogs and cattle. She then began working at the Lenoir County SPCA. Kyra began with us as an assistant and kennel attendant, and later became our kennel manager. Now she currently serves as our Office Manager, while continuing to do other positions in our hospital. She is also working on furthering her education in veterinary medicine, and will eventually become an RVT working with small and large animals. While not at work, Kyra enjoys her time fishing, or hunting on the weekends, and spending time with her beloved Rat Terrier, Maggie Moo.

Kyra's favorite animal is Scottish Highland cow, or an Ankole Watusi cow. She says it is her dream to own her own cattle one day.

Her favorite song is 'Amarillo by Morning' by George Strait.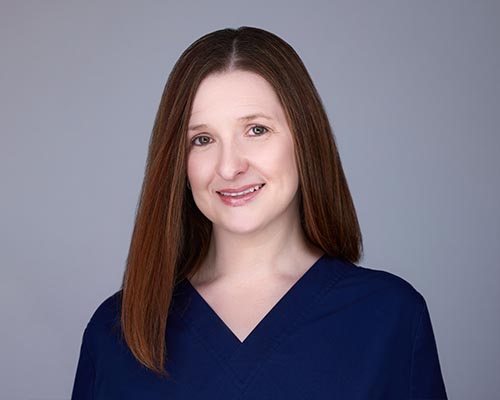 Heather H
Lead Receptionist
Heather H joined the staff at Goldsboro Veterinary Hospital in December 2015. As a receptionist, she's responsible for greeting clients, answering phones, scheduling appointments and checking clients in and out. Heather is honest and determined, and her favorite part of the job is interacting with the hospital's clients and their pets. She also holds an Associate degree in Medical Office Administration from Johnson Community College. "I've always had a love for animals and I enjoy observing and learning from my coworkers," Heather says. At home, Heather has a Chihuahua/miniature pinscher mix named Bella, a mix breed dog named Rascal, a cat named Bash, and quite a few chickens. She enjoys baking, thrift store shopping, spending time with her husband and children and playing with her animals. Heathers favorite song is 'God Gave Me You' by Blake Shelton.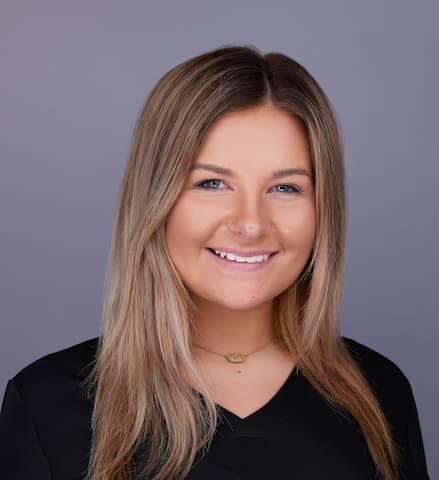 Hannah B
Veterinary Assistant
Hannah, Pikeville native, has been employed at Goldsboro Veterinary Hospital since June of 2021 as a Lead Technician Assistant. Hannah has been in school while employed with us, as her dream job is to become a travel nurse and specialize in labor and delivery. In her free time she enjoys cooking, shopping, fishing, and going to the beach. She has an Australian Shepherd named Reef, a Border Collie named Rio, and Black Labrador named Sage. Fun facts about Hannah is she lives on a farm with cattle, she just graduated high school and maintained full-time employment while doing so, and one day hopes to move to Wilmington where she hopes to settle down. Her favorite song is Don't Think Jesus by Morgan Wallen.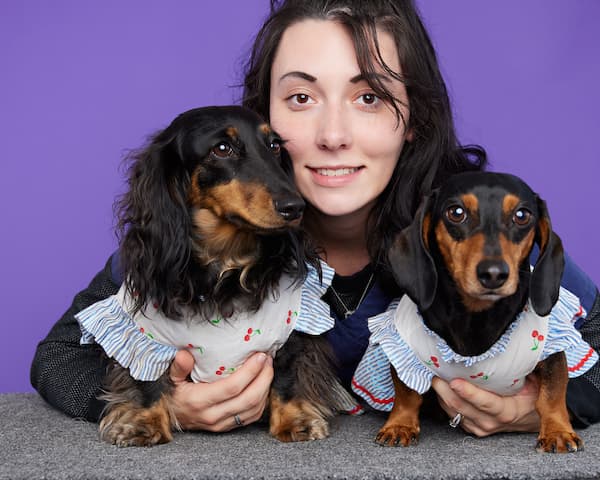 Angel M
Kennel Manager, Veterinary Receptionist
Angel, from Fayetteville, NC - has been employed at Goldsboro Pet Resort since September of 2021 as our Kennel Manager. She is married with one son, and has 2 dachshund fur-children, Lacey-Lynn, and Leela Jean. In her free time she enjoys spending time with her family and playing with her dogs. Some fun facts about Angel is she is obsessed with dachshunds, she eats McDonalds on a regular basis, and she one day hopes to become a Foresic Scientist. Her favorite songs are Hrs & Hrs by Muni Long and Pretty Little Fears by 6lack.
Bethany H
Kennel Attendant, Veterinary Assistant
Bethany, Mount Olive native, has been employed with us since May of 2021 as Technician Assistant and Kennel Technician. She currently has plans to finish college and obtain her degree in Animal Science. In her free time she enjoys playing with her Husky, Khloe, hunting, and going swimming. Aside from Khloe, she also has a Chow-Chow mix named Brandi, and a cat named Gracie. Some fun facts about her is she used to run track and field, and she currently owns her own home right down the road from where she grew up. Her favorite song is Hotel California by the Eagles. Haley W
Kennel Technician
Haley, from Washingtonville, New York, has been employed with Goldsboro Pet Resort since February of 2022 as a Kennel Technician. Haley is currently also in school and wants to one day be an Oncology Nurse. She enjoys horseback riding and show jumping in her free time. Haley currently has 18 animals, ranging in ducks to cows to dogs. Some fun facts about Haley is she likes to rescue a lot of animals, and she loves children. Her favorite song is Whiskey on You by Nate Smith. Laura E
Technician Assistant
Laura who came to us from Indianapolis, Indiana – has been employed with Goldsboro Veterinary Hospital since May of 2022 as a Lead Technician Assistant. She is currently married to her highschool sweetheart. Together they share a dog named Kyro, two cats named Izzy and Ivy, one bearded dragon named Alek, and a betta fish named Reek. She enjoys crafting, hiking, and traveling. Her dream is to one day become a mother, and possibly a certified Veterinary Technician. Her favorite song is FML by Arizona Zervas, and her favorite animal is an Elephant.